A "LIFESAVER" for Coxarthrosis patients – Hip Replacement Surgery at VINMEC International Hospital Nha Trang
Hip replacement procedures can be fraught with complications because they strictly require professional surgeons and absolute sterile conditions in the operating room. However, when conducted properly, a hip replacement procedure can bring comprehensive benefits to patients and dramatically increase both their mobility and overall quality of life.
Coxarthrosis is most often seen in adult patients, especially the elderly. It can cause serious pain and discomfort, and lead to a structural alteration of the hip joint. If left untreated, it seriously impairs mobility and can even lead to the sufferer becoming disabled.
Hip replacement techniques are a "Lifesaver" for this disease, especially when other treatments do not work. Modern medical advancements in hip replacements now help to strongly improve a patient's health as well as minimize the risk of infection or dislocation while performing the surgery.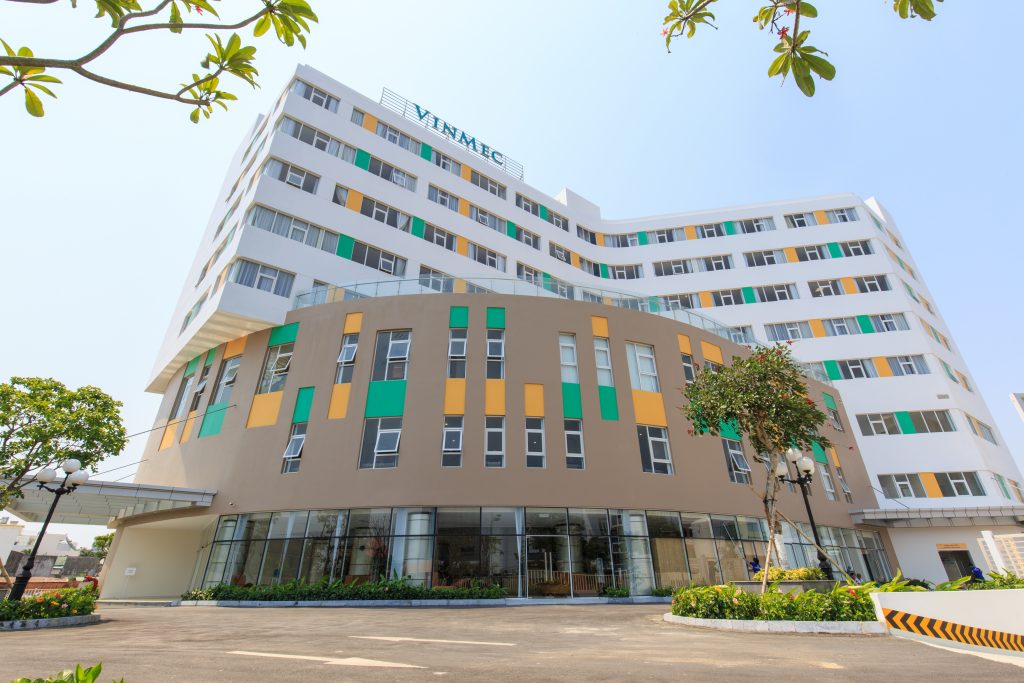 A new life after hip replacement surgery
A post hip replacement examination of a patient, Mr Nguyen Van Trung (40 years old, from Ninh Hoa, Khanh Hoa) revealed that he has been recovering very well, and can now walk freely and do moderate to normal exercise. He cannot hide his happiness as all of the aches and pains caused by Coxarthrosis over the last two years are finally over.
Along with Mr. Trung, Mr. Trinh Hai (64 years old, from Nha Trang,) has been given a new lease of life after a total hip replacement surgery. At the end of 2016, his left femur was broken after a fall down a flight of stairs. Following the accident, his motor function was almost paralyzed. Due to the limited blood supply to the bone, his femur did not heal well, and because of his advanced age, a full hip replacement was the optimal solution.
Mr. Trung and Mr. Hai both received their surgery at VINMEC International Hospital (Nha Trang), under the professional hands of Doctor Nguyen Minh Son. As an expert in bone and joint surgery, Doctor Son said that total hip replacement was a necessity for patients like Mr. Hai and Mr. Trung. Following the surgery and rehabilitation, the disease has been eliminated, and now they can get back to enjoying a normal life and everyday activities that were previously impossible.
Conquering complicated techniques
According to Doctor Son, this method of hip replacement is not new, but in overcoming the complicated challenges of surgery related to musculoskeletal joints, it must be performed by only the most professional and qualified surgeons.
In particular, if an experienced doctor conducts the process of selecting and inserting the artificial hip into the pelvis of patients, the risk of dislocation will be minimized. Dislocation makes patients unable to move, and often, they face the risk of re-operation. Thanks to a well-coordinated team of skilled and professional doctors, VINMEC International Hospital (Nha Trang) has mastered the technical difficulties successfully and is now the leading hospital in the country for complicated hip replacement surgeries.
As a surgery that faces trouble with the risk of infection, which can lead to disability, hip replacement requires absolute sterile conditions in the operating room. Therefore, surgeries at VINMEC International Hospital Nha Trang are conducted in a special operating room equipped with a positive air pressure system that provides clean air and absolute sterility. In addition, infection control is strictly supervised based on international standards, and all patient's beds are arranged separately to avoid cross-contamination. This also helps to shorten recovery time so that patients can return home sooner.
The signs of Coxarthrosis
– In the early stages, patients often experience aches and pains in their groin which soon spreads to the thighs. The pain tends to increase when they move or stand for long periods, they will get fatigued often, and can experience numbness when exercising.
– As the disease worsens, patients will get continuous aches in the morning that become more painful in late afternoon. In advanced stages of the diseases, patients can even get aches when resting, especially at night (or during sudden changes in the weather).
VINMEC International Hospital Nha Trang
Open since April 2016, with a total investment of 630 billion VND, VINMEC International Hospital (Nha Trang) has a professional reputation and outstanding infrastructure through the Vinmec Health System (invested by Vingroup). For more than one year, VINMEC Nha Trang has treated nearly 25,000 patients and has conducted more than 1,000 surgeries with a 100% success rate.
In addition to becoming the first hospital in Khanh Hoa to successfully conduct Arthroscopic Shoulder Surgery, and treating Venous Insufficiency by applying high frequency radio waves, VINMEC Nha Trang is also the first hospital in Central Vietnam) to provide a specialist service of storing stem cells, which has been the subject of national media attention.