Marketing Problems in Vietnam Tourism
The marketing of Vietnam tourism has many problems and still lacks professionalism, writes Pham Ha.
I carried out some research for this article to confirm my own thoughts about the marketing strategy of VNAT (Vietnam National Administration of Tourism). I posted some questions on my facebook page for colleagues, travel industry professionals and businesspeople. It was apparent that my peers in tourism share my disappointment with the way promotional activities are handled. The country has so much potential for tourism development but many in the industry are reluctant to challenge VNAT.
My marketing team and I are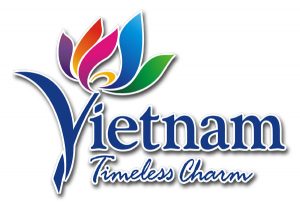 busy preparing for upcoming trade shows such as WTM London and ITB Asia.  A colleague in another travel company phoned to seek advice as she has been asked by VNAT officials to come up with innovative ideas to help promote Vietnam. Their strategy has always been the same – trade shows, road shows, cultural week, advertisements on BBC, CNN…  But none of it is effective and far from the expectations of VNAT and local DMCs.
This story shows us that VNAT does not understand the true meaning of how to measure its success. Their work fails to get the message across and, despite a huge budget of 40-50 billion VND each year, they are unable to show tangible results.
Lack of Strategy, Planning and USP's
VNAT has failed to draw up a cohesive marketing plan and there is no working cooperation between the various sectors of the tourism industry such as hotel associations, local attractions, cruise boat companies, provincial governments and DMCs, both in the private and public sector.
A professional marketing organisation would be identifying unique selling points to highlight the difference between Vietnam from competitors such as Thailand and Malaysia. It isn't worth just promoting the destination as before; there is a need to promote tourism products and to define the charms of the Timeless Charm slogan. "Vietnam – Timeless Charm" was created with the aim to attract discerning travelers who wish to experience its defining characteristics: thrills, nature, heritage, festivals, pristine beaches, experiential travel, stunning scenery and the essence of the country.
With such a solid base, the strategy should be able to define the attractions of the country and link them with associated tourism products. By understanding what customers want from their holiday, it will be possible to highlight the advantages of visiting Vietnam as opposed to the traditional markets of Thailand and Malaysia. Vietnamese cuisine comes to mind as it is the buzz word of many travelers, so by promoting the world-class food of Vietnam, people will begin to associate Vietnam with gourmet cuisine.
On a recent visit to South Africa, I was pleasantly surprised when the taxi driver, on learning I was from Vietnam, spoke of his enjoyment of Vietnamese food and his interest in the culinary expert Luke Nguyen. With so many Vietnamese restaurants in major capitals of the world, we should build on this to encourage people to visit the home of  "Nem" and "Pho".
By promoting it through the trade, you can then spread the word to the wider market. For the UK market for example, Vietnamese cuisine should be promoted widely as we already have a  tourism ambassador in Bobby Chin, who is a world-famous chef and speaks excellent English. We should invite him to talk about Vietnamese cuisine and the reasons to visit Vietnam to the media at the upcoming WTM in London and support it with a campaign such as Cuisine – Delicious Vietnam!
Unfortunately, VNAT has no marketing plan, let alone a business strategy. Tourism marketing should contain all the 'Ps' – products, price, place, promotions, positioning, people – those in VNAT, those working in this industry and our customers. It is crucial that VNAT creates a brand that positions Vietnam as a destination for discerning travelers. At the moment many people come to Vietnam because they have received good reports from friends and relatives who have already visited, not because of a meaningful marketing campaign.
If VNAT positions Vietnam as a cultural destination, travelers will only visit once, but if we promote ourselves as a holiday destination with beautiful beaches, fun activities, entertainment, shopping, new products, an improving infrastructure, with new destinations opening every year, holidaymakers will come back again and again just as they do to Thailand and Malaysia.
But Vietnam has no clear message, no strong focus on products or unique selling points, and often at trade shows VNAT staff are not professional, some of them not even able to speak English. By working to identify a strategy and plan by employing competent people with a background in tourism VNAT could be far more effective.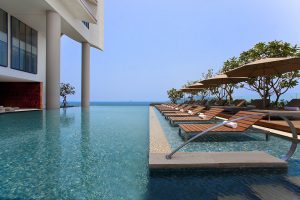 Lack of preparation and forward planning
To ensure the success of a trade show, preparation is key as well as professionalism during the show and most importantly, following up afterwards. Two years ago, my company joined VNAT in various trade and road shows, the most recent at WTM London and ITB Berlin 2015. As a DMC (Destination Management Company), we expected VNAT to provide us with statistics, such as arrivals numbers, trends, data on travel agents, new products and the needs of UK and German customers. Instead, we were invited to listen to officials talk about the booth regulations. There was no information on what VNAT was promoting at the shows, or any cohesive idea about what we would present so that participants could work together to deliver the same message.
There isn't a cohesive team of people at VNAT working to promote tourism. Different people attend each international trade show, as it is seen as a perk of the job to be able to go overseas, and thus a sought after "working holiday". They are more interested in a free trip than working to promote Vietnam and often appear unprofessional, even unfriendly and, on occasion, do not even speak a foreign language.
During the trade shows, many travel agents and media seek to meet officials from VNAT, keen to learn the latest news about products, hotels, resorts, infrastructure and new government's policies, but officials come unprepared and it appears to outsiders that there is nothing new here in Vietnam to attract travelers.
Every year, many new products come on to the Vietnamese tourism market, such as luxury cruises, sea planes, hotels and resorts opening, but they never appear in any publications. They use out of date leaflets and reference material that is of no use to professionals. They are not proactive in working with the trade members to jointly promote new products. Without maps or colorful posters, it appears that they have come totally unprepared and this is not the image we want to put across –  a negative one.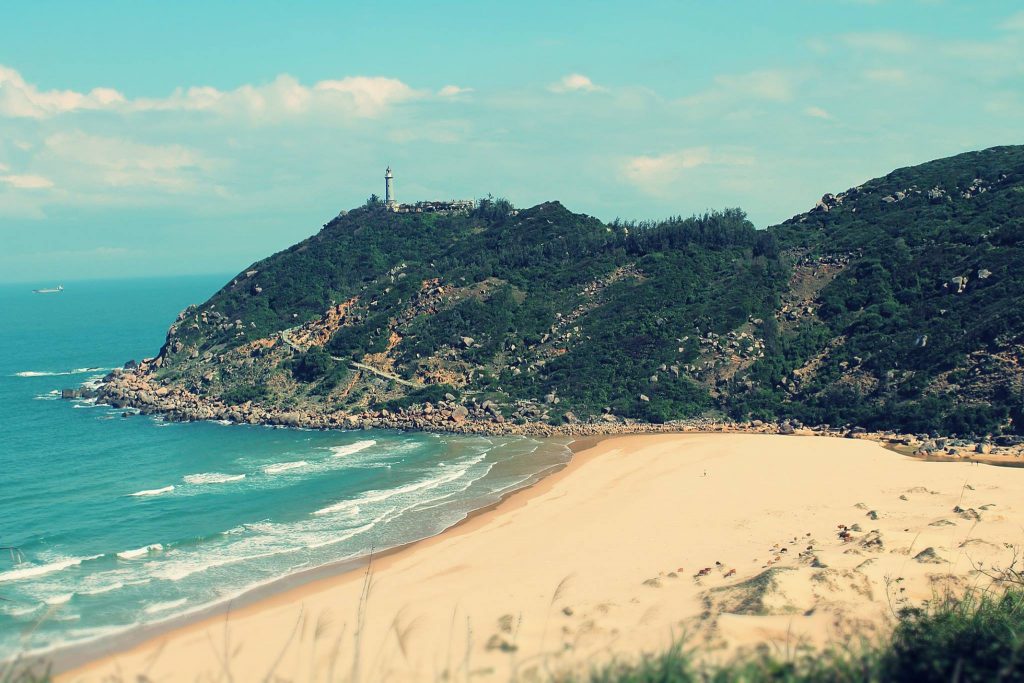 Vietnam Airlines do their best to use their resources productively by building an attractive stand using their corporate identity throughout. But VNAT staff are often hard to find. They are present at the show at the beginning, but many disappear to go sightseeing and shopping. Because different staff attend every year, they are not particularly bothered about the outcome and certainly won't follow up on leads from the show when they get back to the office.
I have met numerous interested travel professionals and media unable to find any officials after visiting the stand numerous times.  I meet many travel agents at the major shows who feel that Vietnam has more potential than Thailand and Malaysia, but in comparison, these countries receive double and triple the arrivals compared with Vietnam because of their professional teams of people and their strong marketing campaigns.
After the trade shows, I never receive any evaluations of the market or news of future plans. In addition, VNAT never works with the trade overseas to keep them informed or offer family or media trips. I now have my own stand at trade shows as even when I contact VNAT, they have no information to give me about their plans or about the market, so we prefer to spend our money doing our own promotion.
Vietnam's Tourism Image Crisis
With no forward planning, we now find we have an over-supply of luxury hotels in Nha Trang and Danang. Vietnam tourism faces an image crisis due to a lack of a vision, PR and marketing. Discerning travelers do not want to stay in what could appear to be places that are overcrowded with too many hotels. The country's suppliers such as hotels, cruise and tour operators aim at quality tourism, but its official bodies and VNAT seem to focus on increasing the numbers of tourists. The private sector works hard to promote luxury tourism and Vietnam, but a lack of opportunities provided by VNAT make it a difficult job and therefore Vietnam lags behind competitors such as Thailand and Malaysia.
Vietnam offers a magical mix of tropical beaches, post-colonial charm, a string of world heritage sites, stunning inland scenery, world-renowned cuisine and a home-grown flair for hospitality. According to travel industry insiders and travel publications, Vietnam is now one of the top ten destinations in Asia, with luxury the fastest-growing segment.
Vietnam is now tempting luxury travelers with new boutique hotels, experiences, and tours, such as flying to Halong Bay from Hanoi by helicopter or sea plane. Vietnam's tourism infrastructure has improved dramatically and with iconic colonial properties like the Sofitel Legend Metropole in Hanoi, a fast-growing list of modern luxury and spa destinations and recently opened golf courses, the launch of luxury yacht and river cruise services ensure stress-free journeys away from the busy roads. Such improvements  help to account for the country's recent growth in popularity, but all this has been achieved without the support from VNAT.
The next upcoming destination in Vietnam is the archipelago of Con Dao with its intimate villa resort and undeveloped beaches. The beach town of Nha Trang is a popular beach haven for holidaymakers, and now just 90 minutes north of Cam Ranh Airport is Vinh Hy Bay where the Amanoi, the latest property by Aman Resorts, is located on a secluded beach. In addition, the first five-star all-inclusive overnight cruise is about to set sail in one of the most beautiful bays in the world at Nha Trang, operated by Emperor Cruises.
A long road ahead
To promote Vietnam tourism effectively, we need a strategy handled by competent people. We should change the focus away from promoting the destination to concentrate on products and client's needs in target markets. VNAT should work at a regional level on joint marketing activities, have different departments co-ordinating different markets, and tourism sectors such as MICE, luxury, adventure, halal etc.
By finding a USP, it can send out a clear message and highlight the differences of Vietnam tourism compared to Thailand, such as gourmet cuisine, and develop the market so Vietnam becomes known as the kitchen of the world. Also, we should link the slogan Timeless Charm to defined tourism products – the choice is endless. Visas should be waived for 9 more major markets as has already proposed from the central government. VNAT should ensure that its staff, especially those at the top, are competent and professional.
They should have regular contact with the DMCs, hotels etc to work out how to focus on some markets, not ALL markets, and promote quality tourism products of Vietnam. Finally, there is a desperate need for them to embrace social media, digital marketing campaigns and viral content creation.
On the ground, we should engage with all those who encounter foreign visitors to ensure that they give a genuine welcome to the country, from customs officials through to taxi and cyclo drivers. They can become tourism ambassadors with a simple smile. A smile costs nothing!
---
This article is written by Mr. Pham Ha who is an award-winning CEO
and founder of Luxury Travel Ltd, the first luxury travel and tour operator in Vietnam., He is an investor and co-founder the first five-star Emperor Cruises company in Nha Trang Bay and Halong Bay. He is also a travel guru, speaker, writer, sales and marketing trainer, business advisor, a leading designer of luxury tourism industry training programs.