VIETNAMESE NEW YEAR – "Tet Festival"
"Tet Nguyen Đan, or Tet for short, is the most important celebration of the year. Guided by the Lunar Calendar, this year it falls on January 28th. Derived from ancient traditions, Vietnamese people have maintained many of the customs and practices passed down the generations, and while the country is becoming increasingly modern, Tet is a time of traditional values."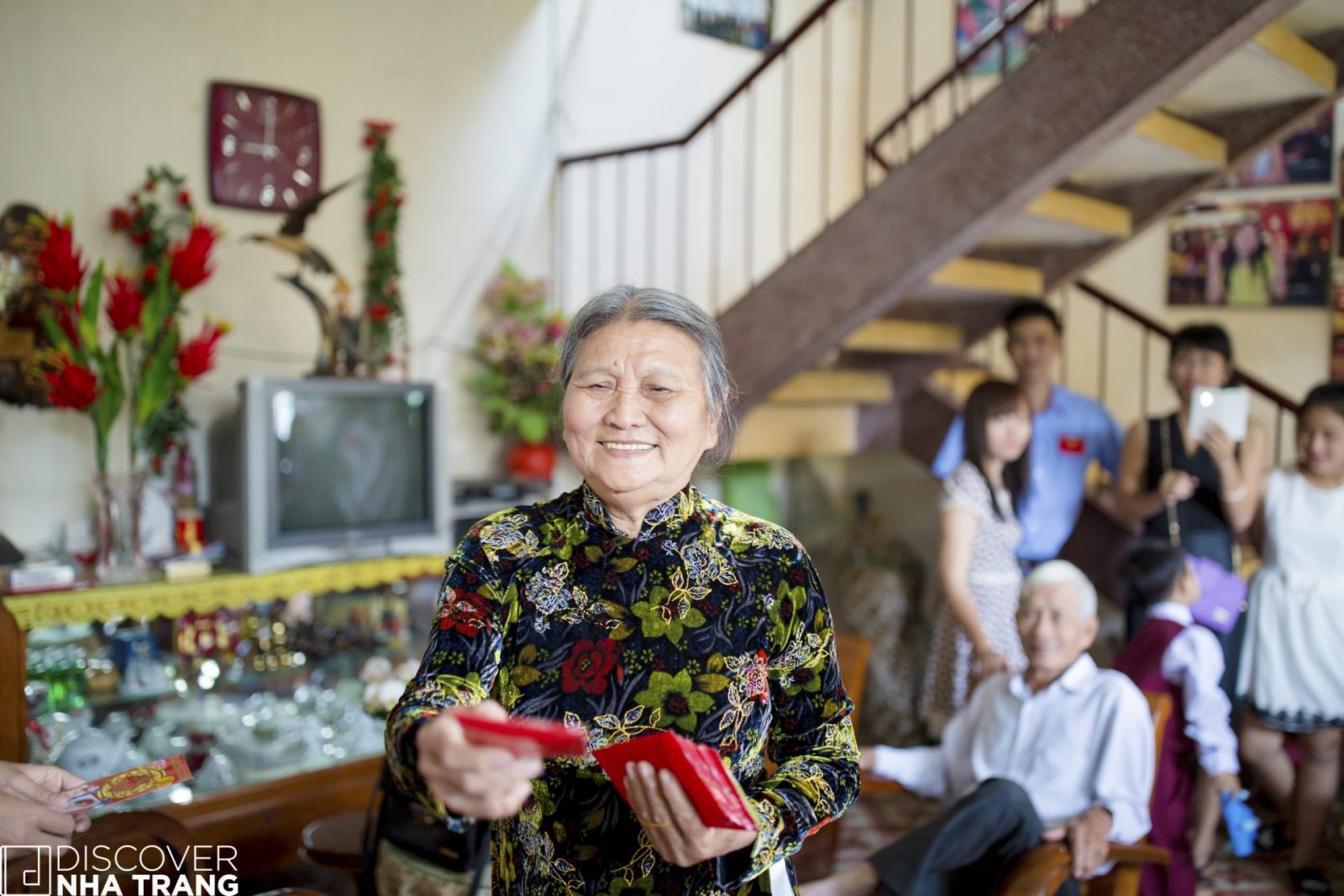 Although officially a three-day affair, festivities may continue for a week or more with every effort made to indulge in eating, drinking, and enjoyable social activities. It is a time of happy reunions; nostalgia is in full effect, and a huge migration takes place across the nation as people rush to make it back to the family home. No matter where they are or whatever the circumstances, family members will find a way to come home to be with their loved ones.
In the build up to New Year's Eve, everyone is in a rush to get a haircut, purchase new clothes, spruce up their homes, visit friends, settle any outstanding debts, and stock up on some traditional Tet delicacies. Businesses hang festive red banners which read "Chuc Mung Nam Moi" (Happy New Year) and city streets are festooned with colored lights. Visitors to Nha Trang during this period will be treated to a veritable ocean of color and activity.
Flower markets spring up everywhere, and the practice of purchasing blossoms for the home is an important characteristic of Tet. The peach (in the North) and apricot blossoms (in the South) are enduring symbols, while the kumquat tree (a small citrus) is symbolic of good fortune. In Nha Trang, the kumquat is highly prized as a domestic ornament, and great care and consideration is taken in choosing the best tree laden with its small orange-like fruit and thick green leaves. Stalls spring up all over town to sell candied fruits and jams, traditional cakes, fresh fruit and flowers. As vendors pour into the city with peach or kumquat trees strapped to their bicycles, the streets are awash with with the cheerful bustle and vibrancy of a celebration.

Superstition and old customs still remain important, such as the popular belief that there are three Gods, known as Tao Quan, who reside in every household's kitchen. Together, they observe everything that takes place, and on the 23rd day of the last lunar month, they travel up to heaven and make their annual report to the Jade Emperor (Ngoc Hoang), before returning on New Year's Eve to resume their watch.
The family takes great care to give the entire house a thorough spring cleaning, in the hope the gods will smile on them for the coming year. A "five-fruit" tray is laid upon each home's ancestral altar to symbolize gratitude to the gods, and incense sticks are lit each day to pay respect to deceased family members.
For children, their favorite part of Tet is the tradition of receiving "Li Xi" (lucky money). Despite staying up late on New Year's Eve to celebrate the arrival of the New Year, they arise early in the morning to put on their best clothes.
The entire family, usually multi-generational, then gathers in the living room to celebrate the Lunar New Year. Children should then respectfully fold their arms in front of their chests, and wish their elders a new year full of good health and longevity. The adults, in return, give them lucky money in a bright red envelope, and then express their hope that the children will "eat well and grow up healthy," while wishing "happiness and prosperity" to the rest of the family members.
On New Year's Day, the head of the household will carefully choose someone to invite as the first person to enter their home in the new year. The individual will be seen as being an easy going person with a great sense of humour, and it is regarded as a great honour. It is thought that if the family has good luck on that first day, it will continue for the rest of the year. Therefore, the first person to enter the home in the New Year plays a vital role in the luck and prosperity the house will receive.
Food is hugely important at this time of year, and families gather for feasts of traditional dishes such as Banh Chung (a square cake made of sticky rice, stuffed with beans and pork), Cha Gio (a pork based sausage), Mang Ham (a soup of boiled bamboo shoots and pork) and Xoi Gac (orange sticky rice).
Each course is washed down with copious amounts of iced beer and rice wine, and the familiar cries of Mot, Hai, Ba – Yo! (One, Two, Three – Cheers!) echo through the streets. Visiting friends and relatives is important during this time, and groups of people will move from house to house to enjoy multiple feasts each day with their friends.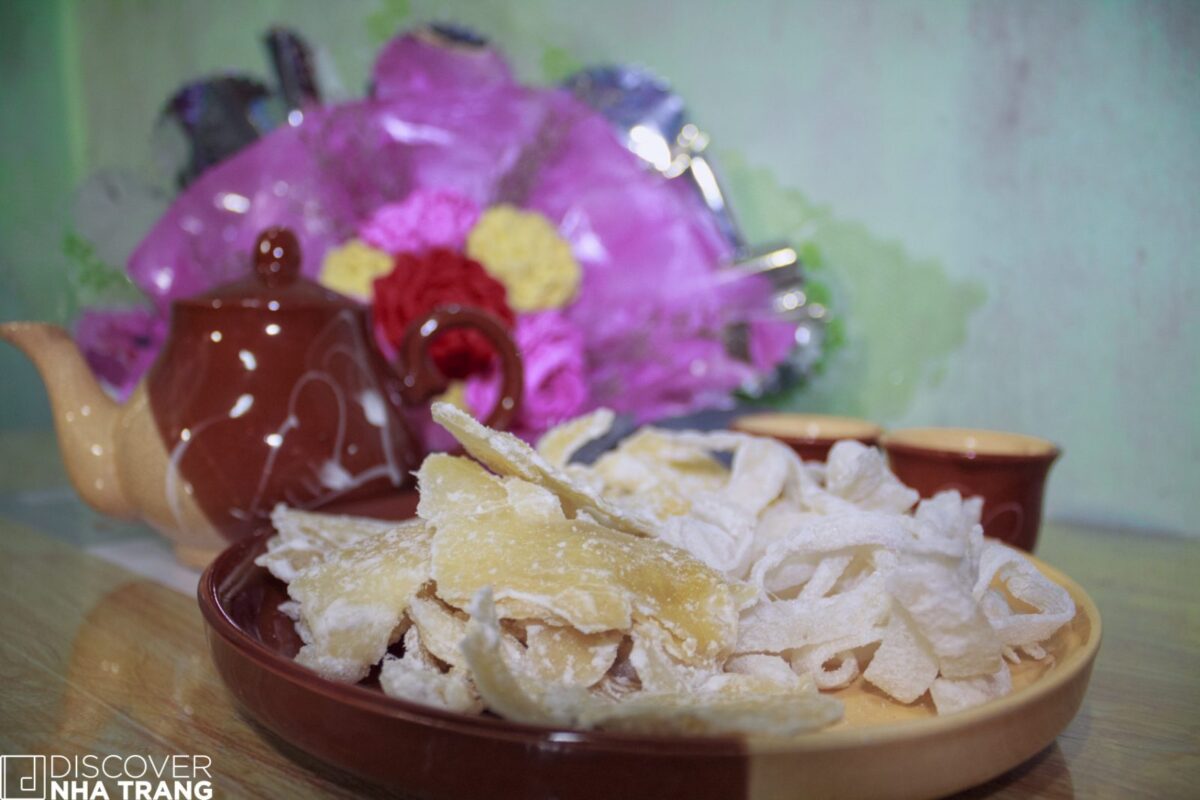 As a tourist in the city during Tet, you will notice that things seem eerily quiet, and many businesses will close for at least three days. The temples will be quite busy, while travel and accommodation availability will be limited.
However, take the time to enjoy the sights, colors and sounds of the celebrations. The main tourist area will still be bustling, the beaches full of sun worshippers, and many of the tourist bars and restaurants will be in full swing. There will no shortage of events and Tet inspired celebrations for you to enjoy.