"Relaxed and Delicious Japanese Cuisine
Over the last three years, sushi lovers have found their way to Kiwami Sushi, an intimate and relaxed establishment tucked neatly in a quiet street. The only sushi restaurant in the city featuring a real Japanese chef, Mr. Shoji Kajiwara has been plying his trade in the industry for almost thirty years.
In his short time in Nha Trang, he has developed Kiwami's reputation as the premier sushi establishment in the city. He brings an air of authenticity and experience to his seafood creations, expertly dicing and slicing to present the wonderfully fresh dishes in a homely and laid back atmosphere.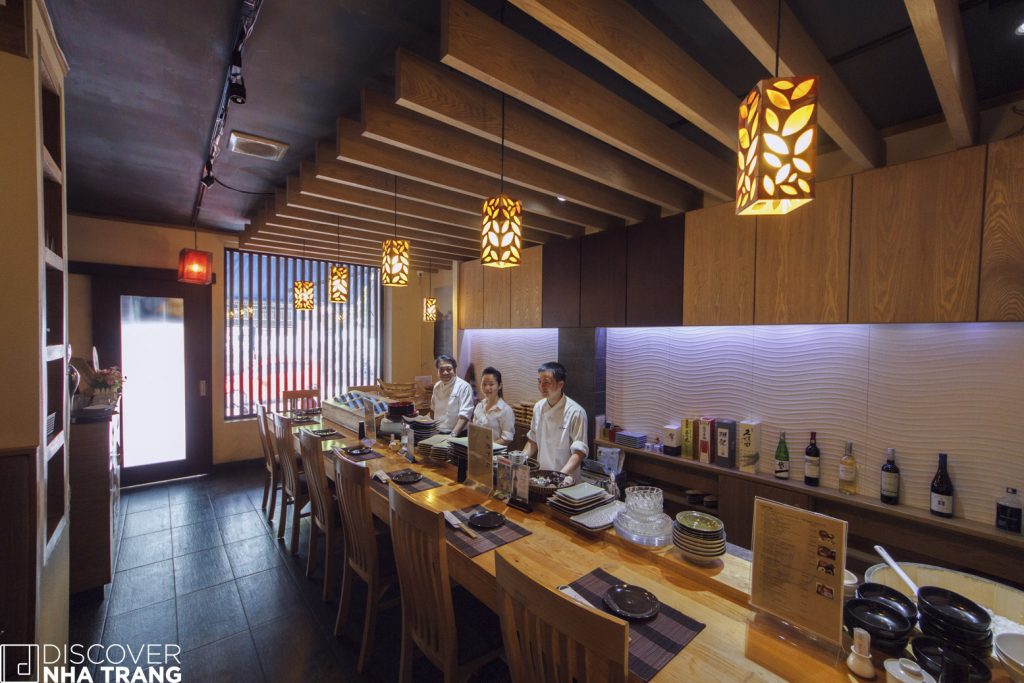 The sushi counter that flanks the tables takes its art seriously: expect platters of thick, glistening slices of fish, beautifully presented with slivers of vegetables and dots of wasabi, or cut rolls tightly wrapped with nori. Much of the charm is in seeing up close the chefs at work: Kajiwara's years of craft creating a muscle memory would suggest he could prepare the different cuts blindfolded if necessary. "I've been doing this since I was a young man," he smiles.
Tuna forms a big part of the menu, and Kiwami takes great care in sourcing only the best fillets to use. While this means traveling far to neighboring provinces to find tuna that meets his exacting standards, it results in a dish that is unmatched in quality. "It's not simply that the fish must be fresh,". You must know how to care for the fish once you have it", notes Kajiwara. "For example, we only take out the fish we know we'll need to use soon. We never take our fish out for the whole day." He presents an example of Spicy Tuna Rolls which offer just enough heat combined with the soft, silky flesh of the fish.


Kiwami has a diverse menu, with a great choice of creative sushi rolls, sashimi, authentic Udon noodles and Gyoza dumplings adding to traditional offerings. The Volcano Rolls are a signature dish, and as the name suggests, it is a thick sushi roll then pan-fried in thick tempura batter. The rolls are perched atop one another, and laced with a rich and gooey sauce that drips like lava onto the plate below. It is aesthetically beautiful, equally soft and crunchy with more than enough in the portion to satisfy your appetite. Accompanied by the house special Kiwami Salad, you have a perfectly filling meal at a very reasonable price.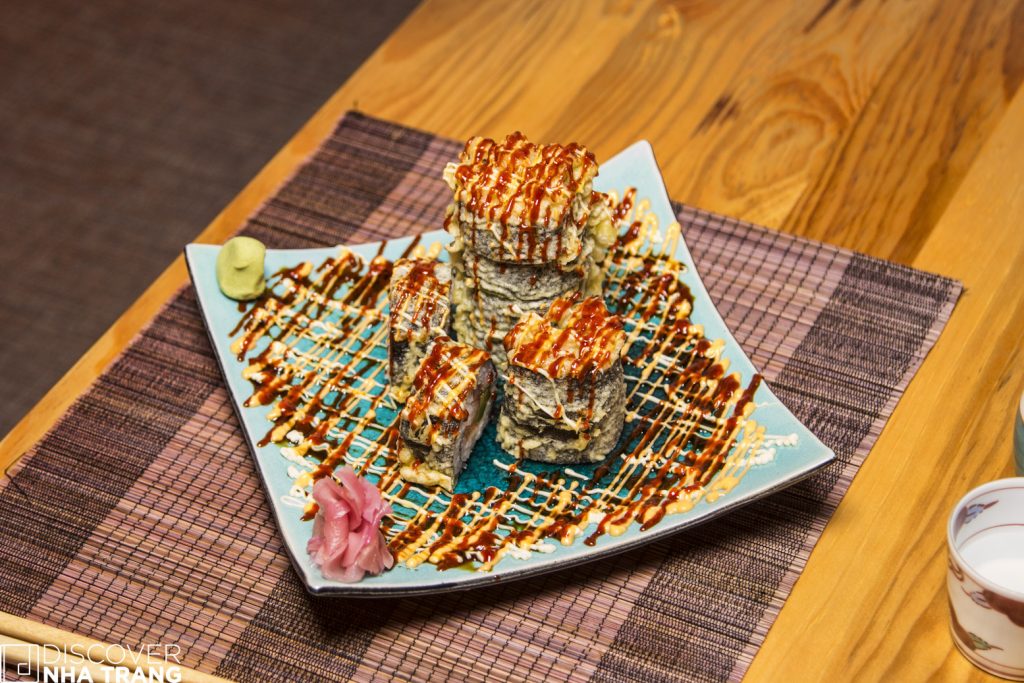 For couples and groups, the nigiri and sashimi platters, presented on wooden boards where vibrant colors and a variety of tastes and textures make for a perfect shared meal. To drink, delve into the impressive saké and shochu list. Sourced directly from Japan, famous brands like Dassai and Kubota adorn the shelves; the staff is only too happy to offer advice on pairing with particular dishes. The plum sake, in particular, goes well with a nice sashimi platter.


Another unique offering is the imported Wagyu Beef. If you have not tried this 'caviar of beef' before, it should be on your dining bucket list. The breed from which it comes contains more fat than any other cattle, and this is where most of the flavor resides. The slightly savory and rich taste blends with an incredible softness, and it has the texture of lightly cooked fish.
For a homely lunch or evening meal, Sushi Kiwami ticks all the boxes. Fresh seafood prepared by a Japanese master, expertly presented by a team of smiling employees, and an easygoing atmosphere make it ideal for a wonderful evening's dining.