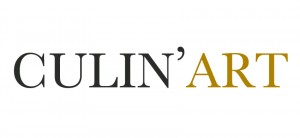 From  04 March to 15 April 2016, the second Culin'Art exhibition at InterContinental Nha Trang introduces stunning ethnic images by celebrated photographer Rehahn, and a creative culinary journey with Executive Chef, Dennis Barton.
The Culin'Art exhibition continues to mark its desire to engage travellers with the beauty of Vietnam. The exhibition is a collaboration between Hoi An-based acclaimed photographer Rehahn and the culinary talents of InterContinental Nha Trang. Together, they will marry colours, flavours and emotions to create a landmark exhibition of portrait and travel photos complemented by artistic dining innovation.
Over 24 images chosen by Rehahn will be exhibited on a series of platforms across the hotel's public area, and will illustrate the extraordinary range of subjects that he has captured throughout his 8 year trip around Vietnam. It is also free for the public to come and see!
In conjunction with the photographic artworks, Culin'Art will also present each guest with a menu of 13 signature dishes. The innovative creations will be cooked by executive chef Dennis Barton from Australia who will infuse the tastes of international cuisine with the exotic spices of Vietnam. Under his guidance, the culinary team at Cookbook Cafe will prepare a vast range of sumptuous delicacies for guests to enjoy.
The menu is accompanied by a range of five distinctively different liquors from the makers of the Son Tinh, iconic Vietnamese liquor producer. Food lovers will be delighted by authentic Vietnamese flavors combined with international dishes, all made from the best ingredients of Vietnam.
For more information, please call +84 58 388 7777 or email to [email protected]