Executive Chef, Dennis Barton explains it is a challenge he enjoys immensely, and begins by never accepting second best. "We make almost everything here from scratch"  he says. "This way we have absolute control the quality of the food and know the end result is as close to perfect as possible".
"I never purchase farmed seafood as wild caught is always superior, taste-wise", he says. "My sous-chef and I personally choose our seafood at the port and markets with the emphasis always being on quality above anything else".  While this sometimes means certain fish are are not seasonally available, it does ensure that diners get the freshest product available.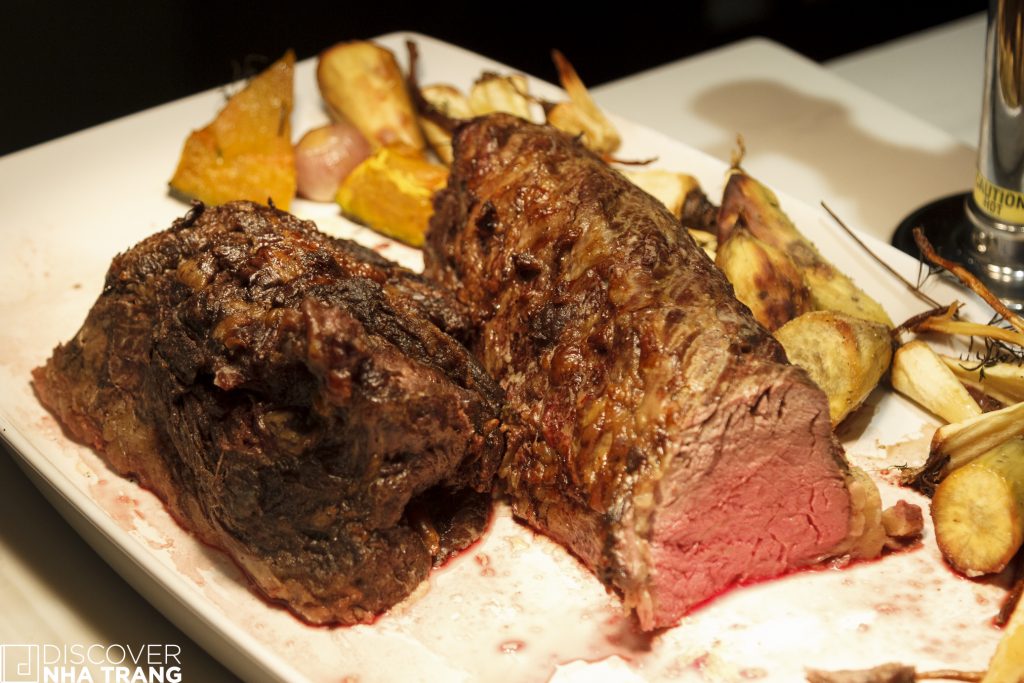 InterContinental offers its famous Seafood Buffet each Monday and Thursday, and is the ideal place to sample the exceptional seafood found in local waters. What makes it special is that almost everything is live. As you browse through the seemingly endless offerings of shellfish, you can select prawns, crabs, clams and cockles and have them cooked to your taste by chefs in the open kitchen. Large cuts of salmon, tuna and various seasonal fish are displayed along with large, fresh oysters (either raw or cooked with 4 different toppings).
The salad bar is amply stocked with fresh vegetables and sauces, and for those who are not seafood fans, there is a good variety of both Vietnamese and international mains, including a daily roast with all the trimmings. The dessert selection has a great range of homemade treats catering to those with a sweet tooth who still have room after the previous feast.
The hotel's signature restaurant, Cookbook Cafe is now revamping its a la carte menu. "We are seeing a lot of demand for quality grilled meats, especially steaks, explained the resident sous-chef . We pride ourselves on choosing only the best beef, so you can find 180-day grain-fed Angus Beef, Australian Ribeye and Lamb, and the famous Kurobuta pork from Japan. The seafood offerings will come in the form of daily specials. We never keep our seafood more than one day, so for the a la carte menu, we create these specials based on what is in season and super fresh", he added. Fresh produce is all sourced locally, taking advantage of farms both locally and in the neighboring mountain city of Dalat.
For Dennis, working at InterContinental since its opening in 2013 has allowed him to personally design the kitchens, drawing on his 30 years of industry experience. "We bake all our own bread and pastries here", he noted, while offering a wholemeal croissant that would not look out of place in a Parisian boulangerie. "We also have our own hives for honey, the salmon is smoked locally, and some of the recipes handed down to me are more than one hundred years old", he mused.
"I am happy to share these with my staff as I want them to grow and flourish as chefs. I sometimes give them a hard time because it is not easy to achieve consistent quality, and making so much of the food in-house takes time, but it's always for their own (and the customers) benefit", he concluded.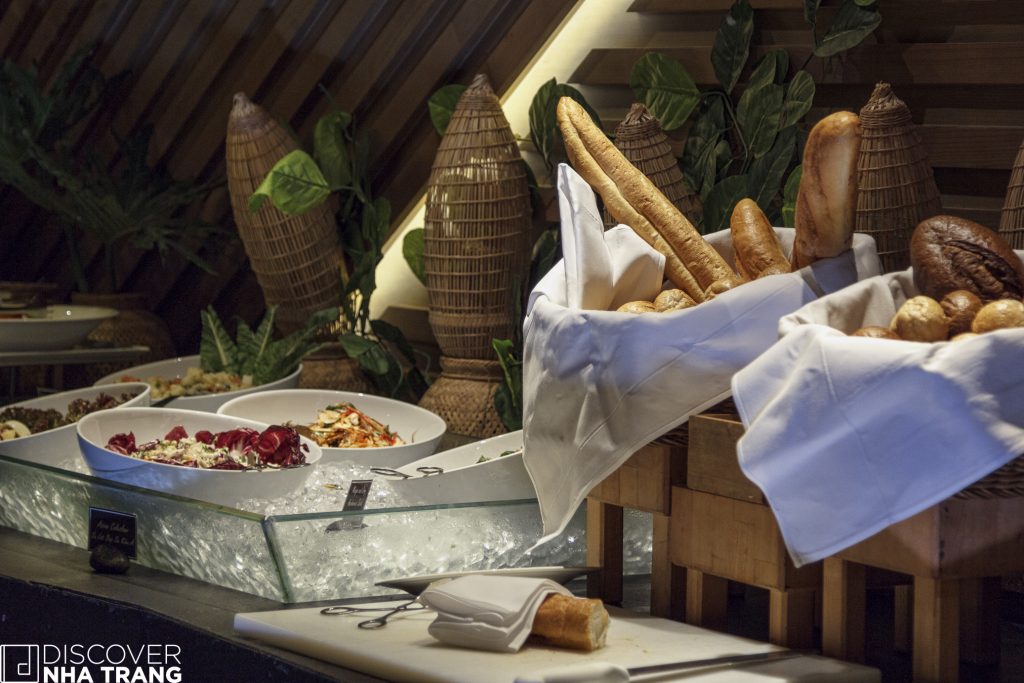 Pairing food and drink is important at the InterContinental. For example, at the ?? Bar, when ordering a drink from the world cocktail menu, you are treated to canapes of food specific to the region in which the cocktail originated. For the festive season, the hotel will host daily "High Tea" with pastries and cakes created from the 12 Days of Christmas carol. Given its absolute dedication to freshness and quality, Cookbook Cafe at the InterContinental, Nha Trang should be high on the must-do list of any lover of fine food visiting the city.