INTERCONTINENTAL NHA TRANG NAMED WINNER OF VIETNAM'S LEADING LUXURY HOTEL AT THE 2016 WORLD TRAVEL AWARDS
Nha Trang, 24 November 2016 – In one of the most iconic moments during the 2016  World  Travel Awards night, the InterContinental Nha Trang was named the winner of the Vietnam's Leading Luxury Hotel.
For the second year in the row, InterContinental Nha Trang, with its focus on delivering inspiring travel experiences to world travellers. The highly recognized accolade marks another milestone for the hotel's continuous effort to set a fine example of distinction and elegance, helping to define the coastal city's stature as a luxury destination.
"Ever since its first stone was set, InterContinental Nha Trang's mission has always been to become a great hotel guests love. Our hotel owner believes about the future of Vietnam's hospitality industry, and was steadfast in atheir commitment to create a beautiful, high-quality property for world travelers. Winning recognition from the esteemed voters of World Travel Awards is a remarkable achievement for us in measuring that goal. Together, our entire team has worked tirelessly to create an open, collaborative, and professional environment to nurture the leading stars whose high commitment and hard work epitomizes the highest level of service to our guest's experience," said Mr. Pascal Caubo, General Manager of InterContinental Nha Trang.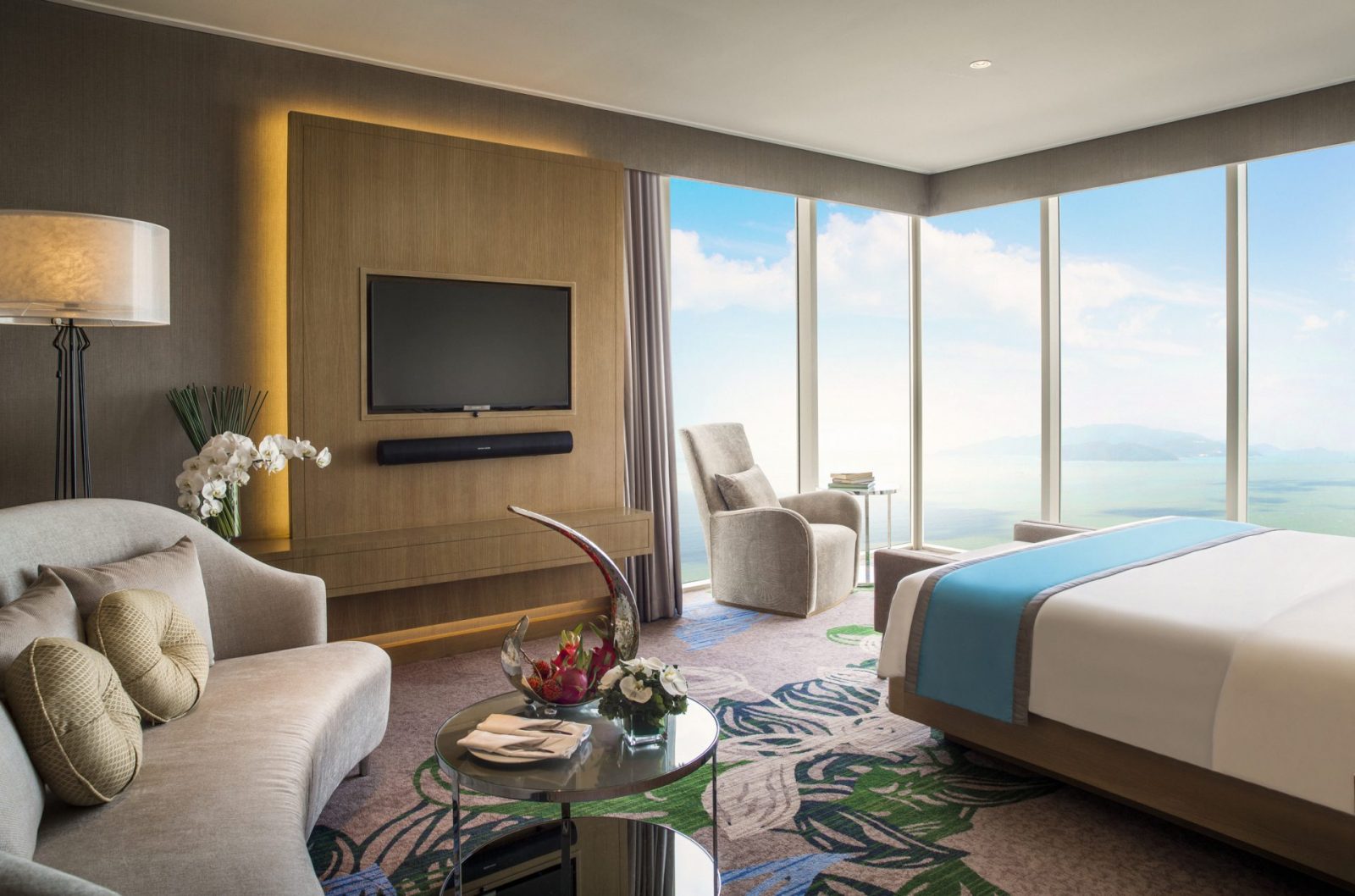 The InterContinental Nha Trang is conveniently located on the beachfront, and opened for business in,  March 2014. Featuring 279 guest rooms and suites, 3 restaurant and bars, a dedicated spa, 24-hour fitness centre, kid's club, and over 1,854 square meters of event space, including 7 meeting rooms and a state-of-art grand ballroom, the InterContinental Nha Trang provides its guests with a destination that is unique and unforgettable.
For more information, visit www.nhatrang.intercontinental.com.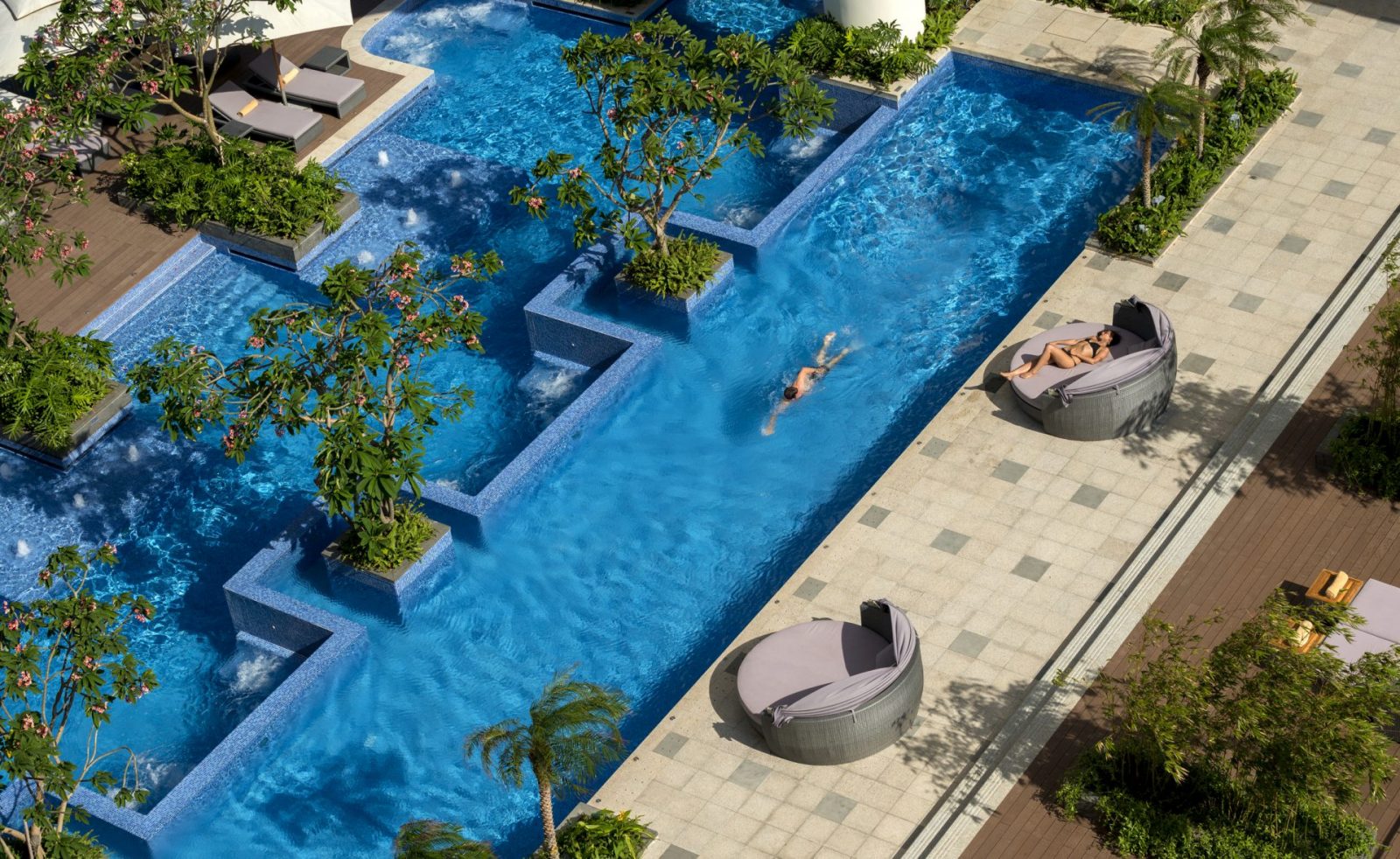 About the World Travel Awards:
World Travel Awards™ was established in 1993 to acknowledge, reward and celebrate excellence across all sectors of the tourism industry. Today, the World Travel Awards™ brand is recognised globally as the ultimate hallmark of quality, with winners setting the benchmark to which all others aspire.
In 2017, World Travel Awards™ will celebrate its historic 23rd anniversary year. The annual programme is renowned as the most prestigious and comprehensive in the travel and tourism industry.
Each year World Travel Awards™ covers the globe with a series of regional gala ceremonies staged to recognise and celebrate individual and collective successes within each key geographical region.
The Grand Tour of World Travel Awards™ gala ceremonies are regarded as milestone events in the industry calendar, attended by the industry's key decision makers, chief figure heads and the leading trade and consumer media.
All regional winners then compete head to head in a final round of voting to decide who will triumph in the World Travel Awards™ world awards – the ultimate accolade in the travel and tourism industry. The winners are announced on the night of the World Travel Awards™ Grand Final at the end of the year.
About InterContinental Nha Trang
Situated on the golden street of Tran Phu, Nha Trang City, InterContinentnal Nha Trang is the latest addition to InterContinental family in Vietnam. The hotel features 279 guest rooms including 56 luxuriously furnished suites, designed by the renowned Singaporean Tan Hock Beng. All the guest rooms and suites feature spacious balcony with private sitting area. Voted as one of the most beautiful bays in the world by Travel + Leisure magazine, InterContinental Nha Trang lies within a crescent shaped cove and offers panoramic views of the pristine bay.
The hotel offers complimentary wi-fi connectivity that helps guests share their holidays with friends and beloved ones at all time. Club InterContinental offers a range of exclusive benefits and services including private check-in and check-out, complimentary afternoon tea, and all-day non-alcohol beverages at InterContinental Club Lounge.
The hotel's signature restaurants and bars promise to bring unforgettable dining experiences to sophisticated gourmets. Cookbook Café, the main restaurant, serves all-day dining a-la-carte menus and buffet at night. Guests will also have opportunity to indulge in candle-lit dinner and pamper their taste buds with a variety of local seafood. Either take a sip of cocktails at Lobby Bar or Aqualine Bar or soak up glorious sunshine on the poolside loungers will be memorable moments during your stays.
Guests can enjoy a dedicated Fitness Centre with 3 outdoor swimming pools; Spa InterContinental offering a wide range of modern and traditional treatments, which comes with a couple suite; and a Kid's Club designed to entertain our young guests.
InterContinental Nha Trang boasts the most extensive meeting facilities in the city which is able to cater up to 800 persons. With five meeting rooms that open to natural light and the largest pillar-less grand ballroom in Nha Trang, InterContinental Nha Trang is an ideal choice to hold various meetings and conferences.
www.intercontinental.com, https://twitter.com/InterConHotels or http://www.facebook.com/intercontinental.